Greener Security System Options
Today's security systems can provide energy management functions that used to require sophisticated separate energy management systems.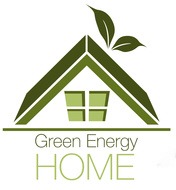 Choosing the right security system can save expensive HVAC and lighting dollars in the day to day operation of your home. For example, arming the security system in the "away" mode can adjust the lighting and the thermostat. When you come home and open the door, the hallway lights can come on and the heat or air conditioning can be adjusted automatically. Our roots are in home security and we are excited about the merging of security and energy into one platform that can enable you to protect your home, save money, and reduce your carbon footprint all at the same time.
Let us demonstrate the new technology to you so you can see for yourself how easy it is to start saving energy while securing your home against unwelcomed intruders.
No matter what you are looking for, our technicians can find a system which will work to keep your home and family safe from intruders and household fires.